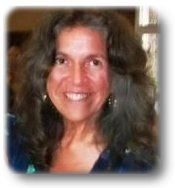 Verona News
by Debbie Lingen
debbie@lingens.com

Previous Verona News Column Issues
Published July 3, 2015
Bellrock Hall is pleased to present an evening of entertainment with the Kingston Ceili Band. The Ceili Band is a five-piece ensemble from Kingston. They play a rousing mix of Irish, Scottish and contemporary Celtic songs, plus a large repertoire of jigs, reels and other tunes. The band features Dennis Wilson on banjo and vocals, Maggie McIver on fiddle, Shane Dunne on guitar and vocals, Laura Anderson Brick on accordion, and Anne Archer on flutes and whistles. Saturday, July 4 at 7 pm. Free-will offering. Visit http://www.bellrockhall.ca for details.
Tennis anyone? Wendy Antonsen is looking for other Verona area adults who would like to get together at specific times of the week to play informal "pick-up" games at the tennis courts in Verona (near McMullen Beach). Please call Wendy at 613-374-2684 or by email if interested. Days and times will be worked out with interested players. For more Information e-mail: pantonsen@sympatico.ca
The Lion's Club Jamboree arrives for three evenings of great fun and games - Thursday to Saturday, July 9, 10 and 11. There will be games of chance, great Bingo prizes, famous Jamboree Burgers and fries along with a fantastic midway.
Don't miss the next Music in the Park concert at McMullen Beach on Sunday, July 19. Turpin's Trail is a Kingston-based band consisting of Steve Kennedy, Jon McLurg and Noah St. Amand. With a closet-full of instruments and a wealth of great original & traditional songs and tunes, Turpin's Trail brings together some of Kingston's most accomplished musicians. Turpin's Trail has played such venues as the Thousand Islands Playhouse in Gananoque and Kingston's K-Rock Centre, and embarked on multiple tours of Atlantic Canada. The concert is from 1 pm to 3 pm. No admission charge and parking is free. Bring your own lawn chairs. The canteen will be open for refreshments.
County of Frontenac's 150th Heritage Ball will take place on Saturday August 29 at the Golden Links Hall, Harrowsmith from 9 p.m. until 1 a.m. Soul Survivor will be the entertainment for the night. A buffet will be provided by the Golden Links club. Sir John A McDonald will be in attendance for those wishing to have a photo with our first Prime Minister. Feel free to come dressed in period costumes. Tickets are on sale at Nichol's Gifts, Verona for $20 a person. Don't delay, tickets are going fast.
Southern Frontenac Community Services Corporation announces its 7th Annual 50+ Family and Friends Golf Tournament on Friday, July 17 at Rivendell Golf Course. SFCSC is looking for additional golfers and sponsors to help make this the biggest and best tournament ever. The tournament proceeds all go to support seniors living in our community so that they can receive the supports and programs they need to remain within our community. Cost is $80 per person/$65 for Rivendell Members (includes dinner, prizes, cart.) All attendees will receive a gift bag at the tournament. Deadline for registration is Friday, July 10. For further information or to register contact David Townsend 613-376-6477, EXT 301, 1-800-763-9610 www.sfcsc.ca
Debbie Lingen
For more information about Verona, Ontario please contact:
Debbie Lingen
debbie@lingens.com
613-374-2091