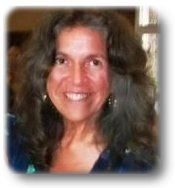 Verona News
by Debbie Lingen
debbie@lingens.com

Previous Verona News Column Issues
Published July 30, 2015
The Flower Barrels on Main St are looking fantastic. Kudos to everyone who has faithfully tended the barrels to such glorious heights. Main St has never looked better. Judging for the barrels took place this month and the awards will be presented at the Verona Cattail Festival during the closing ceremonies at 3 pm Sunday, August 9.
The Verona Cattail Festival is going to be a fun place for children from toddlers to teenagers. The Festival has expanded its children program. On Saturday and Sunday there will be a Rainbow Combo Bouncy Castle and an exciting 60 foot Bouncy Obstacle Course as well as the Verona Cattail Express and the Mini Golf Course. Join the fun Saturday afternoon with three-legged races, stilt races and sack races. There will be treats for all the participants. On both days, Lily the Fairy will be creating crafts. Colours the clown will be making his balloon animals. On Sunday, climb the Climbing Wall from noon to 4 pm. A $10 wristband will provide unlimited children's amusements for the two days. Single ride tickets are also available.
Saturday, August 8 will kick off with the Verona Cattail Festival parade travelling down Main Street ( Rd 38) to the Festival grounds. Parade starts at 10 am. Over the last 20 years the festival has had many themes for the parade. Use your imagination and dress in your favourite costumes from the past. Dress as butterflies, beavers, flowers, ladybugs, pirates, clowns, dinosaurs and dragons. It is a fun, colourful parade with pipers, dignitaries, decorated floats, motorcycles and classic cars. Five prizes will be awarded.
At Saturday, August 8, 11:30 am, (weather permitting) Parachutists from the Skydive Gan will parachute onto the Festival grounds.
Hold a garage sale on Saturday, August 8. Everyone else come out and shop for the bargains! Shop early and then enjoy the Verona Cattail Parade at 10 am on Main Street. For a free listing of your garage sale , visit the Verona website on www.yourverona.com.
Join the fun on Saturday, August 8 for Verona Festival's Duct Tape Boat Races. Teams of families, friends and businesses compete to build a boat from nothing but cardboard and duct tape. (Duct tape is supplied courtesy of 3M Corporation.) The object is to build a craft that will carry two people around a short water course. "Paddles" are provided. Bring your $10 entry fee, a life jacket if you can, and your sense of humour! Races are run in heats, and winners take home a prize. You haven't paddled till you've paddled cardboard! New time for the races is 2:30 pm registration and boat building. Races start at 4 pm sharp!
Free Bike Draw! On Sunday August 9 at the Cattail Festival, at noon, there will be a draw for two lucky children (boy and a girl) who are on the grounds. Kids each get one raffle draw entry at any time on Saturday and Sunday before the draw, and if they are on the grounds when their name is picked, they get a bike!
Debbie Lingen
For more information about Verona, Ontario please contact:
Debbie Lingen
debbie@lingens.com
613-374-2091