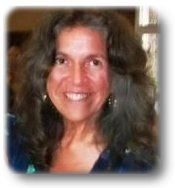 Verona News
by Debbie Lingen
debbie@lingens.com

Previous Verona News Column Issues
Published August 5, 2015
IT'S HERE!! The Verona Cattail Festival!
After months of hard work and preparation, the fun is about to start! The festival is a busy two days packed with activities, music, entertainment, and lots to eat. Starting with the Saturday morning parade, the weekend continues with two days of outstanding music on stage, the Classic Cars Show, Red Green Duct Tape Boat Races, Soap Box Derby, Marketplace vendors, children rides, free crafts and much more.
Start your festival experience on Saturday, August 8 with a delicious Pancake breakfast at the Free Methodist Church from 7:30 to 9 am
Then, step outside and enjoy the parade starting at 10 am. The parade begins at Lakeview Gospel Assembly and travels south on Rd 38 to Verona Sand Road and into the Lions Centre. Please take note: Highway 38 will be closed off to all vehicular traffic (from the north end of Verona to Verona Sand Road) from 10 am to 10:20 am. Arrive early to get a good viewing spot for the parade. There will be bleachers set up along Verona Sand Road at the Lions Centre for viewers to watch the parade enter the festival location.
The festival is highlighting the brightest and best music from the Frontenacs and Kingston area. Fourteen bands will provide non-stop music over the two days and will cover a wide range of tastes: folk rock, country rock , classic rock, country, celtic, jazz and blues . The headliners for Saturday night are Bauder Road and Still Standin (two of the festival fans favourites). They will keep us hopping Saturday night with 50 and 60's rock and roll. Throughout the day we will by entertained by Turpin's Trail, Rockabilly Riot, Don Cochrane, the Andrew Mack Band, Jessica Wedden and Henry Norwood.
Sunday, the day starts with Georgette Fry and the Shout Sister choir followed by Celtic Kitchen Party, Kings Town Tenors and Texas Tuxedo. For a complete listing of all the bands and the times they will be playing during the two days visit www.veronafestival.com
The Cattail Festival is an event for all ages. A new expanded children's area will provide lots of fun, crafts and rides. Bouncy castles , train rides, maze, golf, a climbing wall, tons of crafts, fairies and a clown. Wish I was young again!!
The Cattail Cameron Center will feature Matt and his Salamanders at 12:30 pm. on Saturday. The Cattail Basket Ladies will be on hand from 11 am to 4 pm and demonstrate how to make chair seats and mats out of cattails. The children will enjoy making ducks out of cattails.
The Verona Cattail Festival will go on rain or shine. The festival venue at the Lions Club Centre provides plenty of protection in the case of rain and the entertainment will play on.
This is the weekend you have been waiting for. Bring the family and enjoy the Verona Cattail Festival!
Debbie Lingen
For more information about Verona, Ontario please contact:
Debbie Lingen
debbie@lingens.com
613-374-2091