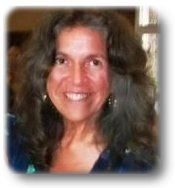 Verona News
by Debbie Lingen
debbie@lingens.com

Previous Verona News Column Issues
Published August 13, 2015
It was a perfect weather weekend! The Verona Cattail Festival gave us two days of excitement and non-stop entertainment!
The wide variety of the stage entertainment kept everyone entertained with 14 great bands which included the great sounds of Still Standin, Bauder Road and Turpin's Trail. Two young talents, Jessica Wedden and Henry Norwood delighted festivalgoers. The two days of entertainment kept us tapping our toes and wishing for more. A big thank you to Linda Bates and Rhonda Storring who created this great entertainment lineup.
The flower barrel winners were announced at the Festival. Congratulations to Mom Restaurant who won first prize of $300. A big thanks to all the businesses and residents who adopted the barrels and made our Main Street look gorgeous.
The Verona Community Association and the Festival Committee want to thank all the sponsors and donors who contributed to making this Festival a huge success. A huge thank you to the student volunteers and all the adult volunteers who so eagerly gave of their time and effort. And a final thanks is given to the Co- General Managers, Wayne Conway and Ron Bruyns, who once again, after putting in many, long hours of hard work and dedication, brought it all together.
A special thank you to all the festival goers who helped keep the Cattail Festival clean and green, by bringing all their garbage and recycling to the designated recycling center at the Festival.
The South Frontenac Museum's Official Opening will be held this Saturday, August 15 from 10 am to 2 pm. The Museum's location is at 5595 Road 38, Hartington. Ribbon cutting and light refreshments will be at 11 am. All welcome!
Bill Kendall had one of his photos of Verona's wildlife accepted into the Ducks Unlimited Canada national calendar for 2016 (River Otter-on our marsh that feeds into Vanluven Lake.) A couple of years ago his family gave Ken a camera. He'd always wanted to try to photograph as much of the nature in this area as he could manage. One of Ken's framed photos is being raffled off at Nicole's Gifts, to raise funds for Tyler Parr's fund.
Bring your family & friends to celebrate the County's 150th Anniversary! This event will be held at Centennial Park in Harrowsmith from August 28 to 30. Admission & Activities are FREE! Interested Vendors can contact the Verona Community Association who are managing the Vendors Area. Contact Wayne Conway at 613-374-3807 Want to volunteer or get involved? Contact Dan Bell at 613-539-5637 or bellwindowsiding@gmail.com or Pam Morey at moreyp@kos.net or 613-372-1578.
Grandkids Kali and Parker wish a Happy Birthday to " Mema" Sherry Schonauer.
Debbie Lingen
For more information about Verona, Ontario please contact:
Debbie Lingen
debbie@lingens.com
613-374-2091