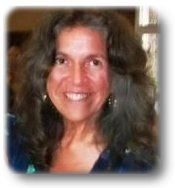 Verona News
by Debbie Lingen
debbie@lingens.com

Previous Verona News Column Issues
Published September 24, 2015
It is the summer's great last heat, It is the fall's first chill: They meet. -Sarah Morgan Bryan Piatt
Fall is now officially here. It was a lovely summer and hopefully a warm, colourful fall is here.
Help out by donating to the local Food Drive on Saturday, September 26 from 10 am to 3 pm at the Verona Foodland parking lot. South Frontenac Community Services has partnered with Foodland for the Thanksgiving season. Their goal is to reduce hunger and break the cycle of poverty by education, and offering more nutritious food to our food bank families. Some of the items most needed are lunch snacks, canned meat, cereal, baked beans, pasta sauces, soda crackers, canned fruit and peanut butter.
Trinity United Church is holding their Annual Pie Sale! Pre-order your fresh apple pies for pick-up on Friday October 2 from 10 am to 2 pm.. Take them straight from the kitchen at Trinity United Church to your oven or freezer. To order, phone Marilyn at 374-2694, by September 29. Pies went fast last year, so be quick to order. Just in time for Thanksgiving!
St. Paul's United Church, Harrowsmith will host a fish fry on Friday, September 25 from 4:30 pm to 7 pm. Deep fried red cod, french fries, baked beans, coleslaw and rolls will be served followed by cake and ice cream. Adults $15, children over 6 $6, 6 and under eat free. Family rate $35. Take out is available. There will be a hot dog meal option as well. For more information please call the Church office at 613 372 2525.
Kids Club begins a four-week program starting Tuesday, September 29 from 5:45 pm to 7:30 pm. There will be music, stories and crafts for toddlers to grade 6. Parents are invited. Light supper is provided. No charge, by donation. All this at the Verona Free Methodist Church. For more information call 613-374-1232.
A Diabetes Education Session will take place at the Verona Medical Centre on Thursday, October 1 from 9 am to noon. Whether you have just learned that you have diabetes or have had it for many years, this will be a chance to share your experiences, ask questions and learn from each other. Anne MacDonald, Registered Dietitian will be in attendance to discuss various aspects of diabetes management. Please contact Anne MacDonald at (613) 544-3400 x 3589 if you plan to be in attendance.
BellRock Hall is hosting ChiliFest on Saturday October 3 at 6 pm. 6 varieties of Chili- all you can eat with live music. $15 per person. Tickets can be picked up at Family Farms, Asselstine Hardware, Verona Hardware and Nicole's Gifts. This is a fundraiser for Bellrock Hall and is being sponsored by Reids Foodland.
Debbie Lingen
For more information about Verona, Ontario please contact:
Debbie Lingen
debbie@lingens.com
613-374-2091