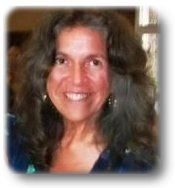 Verona News
by Debbie Lingen
debbie@lingens.com

Previous Verona News Column Issues
Published October 29, 2015
Be careful driving this Saturday, Halloween evening. Watch out for the little ghouls, ghosts and goblins! And don't forget, before you go to sleep Saturday evening, to move your clocks back an hour - one more hour of blissful sleep Sunday morning.
Trinity United Church presents the one-man show written and performed by Trevor Mckinven on the "Plane People" of Gander, Newfoundland, who were marooned for one week when air traffic was grounded during the 9-11 attacks. Saturday. Oct 30, 7:30 PM. Trinity United Church. Tickets $12 at the door. Light refreshments will be served.
Portland Community Church in will be holding an open mike with a free will offering on Friday, October 30 at 7 pm. Contact Judy Reynolds at 613-374-2036 for further information.
The Walking Club will start again on Tuesdays and Fridays from 10 am until 11 am beginning on Friday, November 6 at the Verona Lions Club. Cost will be a loonie as usual. For further information call Nancy at 613-374-5350.
The Verona Annual Craft and Bake Sale sponsored by local crafters will be held Saturday, November 7. Local crafters will be selling hand knitted, sewn, and crocheted gifts, tole painting, jams and jellies as well as a variety of delightful seasonal pieces. Bake tables. Lunch and snacks will be available. 9 am to 2 pm. Free admission. Trinity United Church,
Mark Twain's Patent Scrapbook is a one-man show that takes its audience on a funny, heart-warming and informative tour of the life and works of Samuel Langhorn Clemens, better known as Mark Twain, one of the most successful humourists of all time. The show takes its name from one of Twain's most successful inventions, a patented "self-sticking" scrapbook, which published and sold over 100,000 copies. The pastings in this scrapbook include ramblings about Twain's life on the Mississippi in the 1830s, readings from several of his books, through to his late life musings on death, heaven and hell. Gleaned from Twain's many writings, the show captures the inimitable humour with which Twain approached life. Mark Twain's Patent Scrapbook is performed by David Jacklin, well-known in Eastern Ontario as producing director of Perth's BarnDoor Productions and for his more than three decades of producing, writing, directing and performing in the region: Saturday, Nov 7 at 7:30 pm Tickets are $20 and be purchased in advance at Asselstine Hardware, Verona Hardware, Family Farms, Nicole's gifts
On Friday November 13. as part of the Holiday Season kick-off, the Verona Community Association will organize a special afternoon of free skating at the North Frontenac Community Arena. Music, treats and fun for all. The event is tied to the teachers' professional activity day when the elementary students have no classes. Time 2 pm to 4 pm.
St. Paul's United Church in Harrowsmith will host a Country Craft Sale on Saturday, November 14 from 9-2. There will be over 20 local crafters, bake tables, multi-prize basket draws and lunch. The Sunday School will be selling items to support the Verona Community Association "Christmas for Kids" . To book a table or for more information, please call Marni at 613-374-9929.
Debbie Lingen
For more information about Verona, Ontario please contact:
Debbie Lingen
debbie@lingens.com
613-374-2091