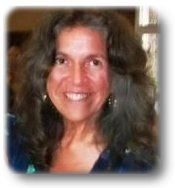 Verona News
by Debbie Lingen
debbie@lingens.com

Previous Verona News Column Issues
Published November 5, 2015
The VCA Christmas For Kids will be holding a bottle drive at Foodland in Verona on Saturday, November 7 from 9am to 3 pm. All bottle donations gratefully appreciated and proceeds go toward making sure no child misses Christmas.
The Verona Annual Craft and Bake Sale sponsored by local crafters will be held Saturday, November 7. Local crafters will be selling hand knitted, sewn, and crocheted gifts, tole painting, jams and jellies as well as a variety of delightful seasonal pieces. Bake tables. Lunch and snacks will be available. 9 am to 2 pm. Free admission. Trinity United Church,
Mark Twain's Patent Scrapbook is a one-man show that takes its audience on a funny, heart-warming and informative tour of the life and works of Samuel Langhorn Clemens, better known as Mark Twain, one of the most successful humourists of all time. Bell Rock Hall, Saturday, Nov 7 at 7:30 pm Tickets are $20 and be purchased in advance at Asselstine Hardware, Verona Hardware, Family Farms, Nicole's gifts
Gather up the family, grab the skates and enjoy an afternoon of free skating at the Frontenac Community Arena on Friday, November 13 from 2 pm to 4 pm. Treats for all the kids. Free admission. Non-perishable food items for the South Frontenac Community Services Food Bank greatly appreciated.
Nicole's Gifts will be holding their 6th Annual Christmas for Kids Fundraising Event on Friday, November 13. A portion of all sales will be donated to the Verona Christmas for Kids Committee.
Grace Arts and Southern Frontenac Community Services (SFCSC) are pleased to present a retrospective of Don Connolly's work. Widely recognized across Canada and internationally as an aviation artist, Sydenham resident Don Connolly has won many awards for his work which hangs in museums, galleries, airports and private collections. Open to the public every Sunday in November from 2-4 pm. Grace Centre: 4295 Stagecoach Road, Sydenham
St. Paul's United Church in Harrowsmith will host a Country Craft Sale on Saturday, November 14 from 9-2. There will be over 20 local crafters, bake tables, multi-prize basket draws and lunch. The Sunday School will be selling items to support the Verona Community Association "Christmas for Kids". To book a table or for more information, please call Marni at 613-374-9929.
Kids Club will resume a 3 week program starting November 17 from 5:45 pm to 7:30 pm. Music, stories and crafts for children from JK to Grade 6. Parents are invited. Light supper is provided. No charge, by donation. Verona Free Methodist Church.
Starting a Small Business? Not sure where to start? Learn the basics of starting a business: evaluating your idea, business structure, cash flow forecasts & financing. There will be a free seminar at the Frontenac CFDC Office on Thursday, November 19 from 5:30 p.m. to 7 p.m. Contact the CFDC office in Harrowsmith to register.
Impersonator Dan Stoness will be performing "The Man In Black" Johnny Cash fundraiser at Portland Community Church in Hartington on Friday November 20. 7 pm. Tickets are $10 per person. Light refreshments after the show. For further info contact Judy at 613-374-2036.
Debbie Lingen
For more information about Verona, Ontario please contact:
Debbie Lingen
debbie@lingens.com
613-374-2091