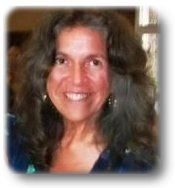 Verona News
by Debbie Lingen
debbie@lingens.com

Previous Verona News Column Issues
Published November 12, 2015
Enjoy an afternoon of free skating at the Frontenac Community Arena this Friday, November 13 from 2 pm to 4 pm. Treats for all the kids. Free admission. Non-perishable food items for the South Frontenac Community Services Food Bank greatly appreciated.
Nicole's Gifts will be holding their 6th Annual Christmas for Kids Fundraising Event on Friday, November 13. A portion of all sales will be donated to the Verona Christmas for Kids Committee.
St. Paul's United Church in Harrowsmith will host a Country Craft Sale on Saturday, November 14 from 9-2. There will be over 20 local crafters, bake tables, multi-prize basket draws and lunch. The Sunday School will be selling items to support the Verona Community Association "Christmas for Kids".
Impersonator Dan Stoness will be performing "The Man In Black" Johnny Cash fundraiser at Portland Community Church in Hartington on Friday November 20. 7 pm. Tickets are $10 per person. Light refreshments after the show. For further info contact Judy at 613-374-2036.
Congratulations to George and Marlene Albertson who will be celebrating their 60th wedding anniversary on November 12.
Get into the Christmas spirit by visiting 101 Nativities at Cole Lake Free Methodist Church at Road 38 and White Lake Road. This fifth annual event takes place on November 20 and 21 from 6:30 pm to 8:30 pm and on November 21 and 22 from 1 pm to 3 pm. Parents and grandparents can enjoy time with their children where they can make a nativity set and do other activities. Christmas goodies will be served. Anyone wishing to share your nativity with others or for further information call Jean at 613 374 2968 or Kris at 613 374 3138.
The third annual Christmas in the Village event will be held on Saturday, November 28. Spend the day with the family enjoying the free daylong celebrations. Children can participate in creating holiday crafts and play holiday games while enjoying snacks and listening to holiday music. Outside, the Verona Cattail Train and horse drawn wagon rides will be running. The VCA will serve chili and hot dogs Live Entertainment will be provided by Jessica Wedden and Don Cochrane. Free admission. 2 pm to 8 pm. Verona Lions Centre. New this year will be a display of wreaths and centerpieces. These will be auctioned off in the evening. To decorate a wreath or centrepiece and for more information on the day's events, contact Linda Bates 613-374-1307 or Joyce Casement 613-374-3406.
DECK THOSE HALLS! The Frontenac Women's Chorus invite you to welcome in the Christmas season with them as they present a variety of old and new seasonal songs. Their popular Gift Basket draw will continue to be a tradition, and refreshments will be served. Join them on Saturday, November 28 at 7:30 PM, Bell Rock Hall, 6034 Leveque Rd, Bellrock ON. Admission is by free-will donation and a food bank item would be appreciated.
Verona Pentecostal Assembly presents Gospel Extravaganza, A Night of Hope, Health and Healing. Special guest singers will be Vocal Legacy and Our Journey Calls. Sunday, November 29 at 6 pm.
Debbie Lingen
For more information about Verona, Ontario please contact:
Debbie Lingen
debbie@lingens.com
613-374-2091