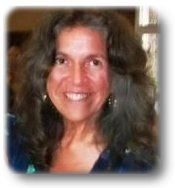 Verona News
by Debbie Lingen
debbie@lingens.com

Previous Verona News Column Issues
Published December 3, 2015
The Christmas in the Village event was an exciting start to the holiday season. The Verona Lions Hall was filled with happy families enjoying the great entertainment, crafts, games and food. The children met Santa Claus and rode non-stop on the horse drawn wagon and Verona Express Train. Kudos to the Verona Community Association members Linda Bates who organized this fun event and Joyce Casement who ran the kitchen flawlessly keeping all the guests filled with treats and great food. Special thanks to all the volunteers who helped and the Verona Lions Club who helped sponsor this event.
The annual "Spirit of Advent" concert will be held at Trinity United Church on Friday, December 4 at 7:30 pm. Free admission. For more information, call 374-2777
St. Lawrence Collage Employment Service is coming to VERONA! Employment Consultant will be on site at the Free Methodist Church on Thursdays, December 3 and December 17. Drop by from 10 am to noon for employment consulting, resume writing, career exploration and job search strategies. For more information or to register, visit their website at employmentservice.sl.on.ca. You can contact the Sharbot Lake Resource Centre at 1099 Garrett Street (613)545-3949 press 3 or email essl@sl.on.ca
A Christmas "Open House' celebration will be held at the South Frontenac Museum in Hartington on Saturday, December 5 from 10 a.m. to 2 p.m. Santa will visit from 11 a.m. to 1 p.m. Visit the museum and explore the amazing historical displays. Discover the past! Everyone is welcome. In case of bad weather the alternate date is December 12th.
Stuff the Cruiser! The Ontario Provincial Police are holding a Food Drive to support the Southern Frontenac Community Services Food Bank. The OPP will park a cruiser at Reid's Foodland in Verona on Saturday, December 12 from 10 am to 3 pm. Bring your non- perishable food items and help stuff the cruiser full.
The Frontenac Farmers Market 10th annual Christmas Market will be held on Saturday December 12, from 9 am to 2 pm located in the Prince Charles Public School Gym. PCPS Parent council will offer Breakfast with Santa from 9 am to 11 am.
The Verona Lions Club is sponsoring a Christmas Dance to be held on Saturday December 12 from 8 pm to 12 midnight at the Verona Lions Hall. Enjoy a Live Band and an evening lunch. Tickets $$30 per couple at Rona Hardware Store or Asselstine Hardware.
Sing for your supper on Sunday December 13. BellRock Hall is hosting an afternoon of entertainment by the popular local gospel group, Crimson River, followed by a ham and scalloped potato supper. Amongst other selections, the group promises to sing some favourite Christmas songs, and you are invited to sing along with them. 2pm music. Dinner to follow. Cost $20. Tickets available at Verona Hardware, Asslestine's Hardware, Nicole's Gifts, Food Less Travelled (Family Farms).
The Verona Pentecostal Assembly presents "Christmas in the Country" a night of carols, Christmas songs, food and fun on Sunday, December 20 starting at 6 pm. This is a community food bank fundraiser event. Free will offering.
Debbie Lingen
For more information about Verona, Ontario please contact:
Debbie Lingen
debbie@lingens.com
613-374-2091