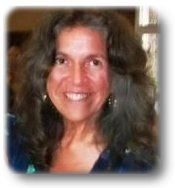 Verona News
by Debbie Lingen
debbie@lingens.com

Previous Verona News Column Issues
Published December 17, 2015
It is that magical season of the year, when the darkest time of the year can seem so bright. As we assemble with loved ones to enjoy the festive season, we can be thankful for so many things. For a small village, there is so much going on. Each week brings new events and occasions to report in the column. The VCA, Lions Club, our churches and many other organizations in Verona are active the year round. Music concerts, jamborees, festivals ... a never-ending year of fun! And this is the time to thank the people who make Verona this exciting place to live in. The volunteers! We would be a very dreary village without our volunteers who make these events a reality. Kudos to our volunteers. You have a lot to be proud of. And if you have never volunteered, make 2016 the year to volunteer.
Congratulations to Doug Lovegrove. Doug was awarded the County of Frontenac International Day of Persons with Disabilitiers Access Award at a special ceremony on December 16. Doug has made a significant commitment to accessibility and his actions are helping to promote a culture of an accessible society across the province.
The Verona Pentecostal Assembly presents "Christmas in the Country" a night of carols, Christmas songs, food and fun on Sunday, December 20 starting at 6 pm. This is a community food bank fundraiser event. Free will offering.
The Christmas for Kids collection jars have been distributed throughout the village in various stores and businesses. Any unwrapped new toys, books and clothing can also be dropped off at the Verona Hardware Store and Asselstine Hardware. Your generosity will help make this a special Christmas for a lot of Verona and area children and their families.
Join us Christmas Day for a fun packed, music filled day with a delicious Christmas feast served up. This is a free event and is open to Verona and area residents. There will be crafts for the children and the Verona Cattail Express will be giving rides. (weather permitting.) The fun starts at 10:30 am and the turkey dinner with all the trimmings is served at noon. Come early and enjoy some good old Verona hospitality. For more details call Joyce at 613- 374-3406. Verona Lions Hall.
Chase the January doldrums away with a Winter Weekend Wake-Up Breakfast at Trinity United Church starting Saturday, January 7. Breakfast from 8:30 am to 10:30 am. Payment by donation.
And finally, as we head into the New Year of 2016, I extend to all the readers of the Frontenac News this wonderful Christmas sentiment.
Debbie Lingen
For more information about Verona, Ontario please contact:
Debbie Lingen
debbie@lingens.com
613-374-2091