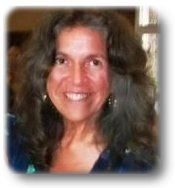 Verona News
by Debbie Lingen
debbie@lingens.com

Previous Verona News Column Issues
Published January 14, 2016
Please attend this important meeting of the Verona Cattail Committee on Tuesday January 19. This meeting will discuss the future of festivals in Verona for the coming years. The Cattail Festival has been successfully running for the past twenty years. Several committee members have indicated a change is needed and creative new ideas would be welcomed. The Committee is seeking additional community volunteers to manage and operate the Festival to ensure its survival. Your presence is requested for a meeting Tuesday January 19th, 7 pm Verona Lions Hall.
Drop by Trinity United Church for "Winter Weekend Wake-Up Breakfasts" this Saturday, January 16. The Verona Community Association and Trinity United Church are hosting this event. Enjoy your breakfast from 8:30 am to 10:30 am. There will be eggs, sausage, ham or bacon, toast and home fries, coffee, tea, juice and muffins. Payment by donation.
Come out for Games Night at the Verona Lions Club on Wednesday, January 20. This event will be held every first and third Wednesday in January, February and March. The fun starts at 7 pm. There will be euchre and crib card games, prizes will be awarded. $2 per person.
Dog Tags for 2016 are available at $15 each until February 29. After Feb 29, the fee increases to $30. Licenses can be purchased at Rona Hardware and Asselstine Hardware.
It looks like winter is finally here. The township is asking all motorists to help assist their crews in their winter control efforts, the parking of vehicles on Township roads and village streets from 12:00 midnight to 7:00 a.m. is not permitted from December 1, 2015 to March 31, 2016.
Debbie Lingen
For more information about Verona, Ontario please contact:
Debbie Lingen
debbie@lingens.com
613-374-2091