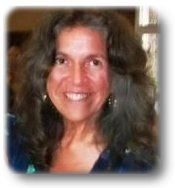 Verona News
by Debbie Lingen
debbie@lingens.com

Previous Verona News Column Issues
Published March 17, 2016
Spring is definitely in the air! This morning four robins were hopping around my front yard. For the last two days flocks of geese are flying overhead. Just waiting now to hear the spring peepers in our meadow.
Join the fun at the Country Gospel Open Mic tonight, St. Patrick's Day, March 17 from 7 to 9 PM at the Portland Community Church, Hartington. The evening will feature Mark and Sharon Alton, and Floyd Bauder. Light refreshments will be served. Free will offering for the new roof. For further information call Judy at 613- 374-2036.
Soccer registration is open for children & youth born 1998-2012. Register early to take advantage of the early bird discount. Frontenac soccer is run solely by volunteers. Please consider volunteering as a coach, convener or on the Executive. To register on-line or to download a registration form go to www.frontenacsoccer.com. Bursaries are available.
The Frontenac Farmers Market will hold their Annual Easter market on Saturday, March 26th, from 9 am to 2 pm. The market will be located in Prince Charles Public School Gym. Lots of parking Come for the delicious food, and unique gifts. This will be held In association with PCPS Parents Council, fundraising for Outdoor Equipment for the kids.
Batter up! Baseball season is about to begin. The Frontenac County Minor Softball Association softball registration for the Verona and Hartington areas will take place Wednesday, March 30 at the Princess Anne Centre (Library) in Hartington from 6 pm to 8 pm. Registration will also occur at the Verona Lions Center in the Lion's Den on Saturday, April 2 from 12 pm to 2:30 pm. For more information contact: Mary Jo Dowker at 613-374-3275 or ronmaryjo.dowker@gmail.com
Seedlings for sale. Prince Charles Public School is selling six varieties of seedlings as a fundraiser to pay for new playground equipment. Cost is $2 a tree. Quantities are limited so order early by calling the school at 613-374-2003 or online at princecharles.limestone.on.ca They will email you when you can pay and pick up for your trees at the end of April. Prince Charles School is a certified EcoSchool at the gold level for its environmental programs.
Frontenac Community Arena is offering FREE public skating for the remainder of the season. This is possible through the support of the KFL&A Region Healthy Kids Community Challenge as a part of the first theme: Run. Jump. Play. Every Day! Public Skating times are Wednesdays: 10:00 a.m. to 11:00 a.m and Sundays: 1:00 p.m. to 2:20 p.m. CSA Approved Helmet with screen is recommended . They will also soon be offering free Healthy Smoothie's at the Canteen as part of the second theme focused on healthy eating.
Debbie Lingen
For more information about Verona, Ontario please contact:
Debbie Lingen
debbie@lingens.com
613-374-2091