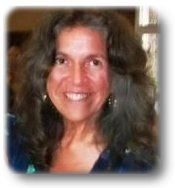 Verona News
by Debbie Lingen
debbie@lingens.com

Previous Verona News Column Issues
Published May 5, 2016
Your arms were always open when I needed a hug. Your heart understood when I needed a friend. Your gentle eyes were stern when I needed a lesson. Your strength and love guided me and gave me wings to fly. - Sarah Malin.
Sweet treat your mom on Mother's Day. There will be a bake sale at Trinity United Church on Saturday, May 7 from 8:30 AM to 11 AM. The sale will feature homemade cakes, pies, breads, muffins, candy, squares and cookies.
Food Less Travelled is putting the finishing touches to their Lunch Room. To celebrate they will be offering a FREE Kawartha Dairy Ice Cream Cone ( while supplies last) to all mothers who visit Food Less Travelled on Saturday May 7.
The Verona Lions Club invites the community to a free BBQ to celebrate the Lions Day of Service this Saturday May 7. The BBQ will be held at Asselstine's Hardware. (parking lot) from 12 pm to 2 pm. Come and meet the members of our community and enjoy free hamburgers, hot dogs and drinks ( while supplies last)
Portland Community Church presents a Country Gospel concert featuring Phil Wicklam and Ron Sheffield & friends on Thursday, May 12 at 7 pm. Refreshments will be served.
If you are 18 years old or younger and love to be creative and draw, the Frontenac community arena needs your creativity to help design a logo for their 40th anniversary. You could win some cool prizes and be recognized for your design. For further details go to www.Frontenacarena.com
The Frontenac Women's Chorus presents The Earth, the Stars, and the Ocean Sea with special guests Jan LeClair, Mara Shaw, and Amanda Pulling. Saturday May 14 at 7:30 p.m. at Trinity United Church. Admission is by free will donation plus a foodbank item. Refreshments will be served following the concert.
Did you know that North Frontenac has the darkest skies in southern Ontario and therefore the Dark Sky Preserve is one of the best places for stargazing in the province. The North Frontenac Dark Sky Preserve just released their 2016 schedule of events. The next event is Saturday May 14 for National Astronomy Day. The Observation Pad is a public space with ammenities, including parking, washroom, electrical service and the concrete pad, where anyone can setup their telescope and enjoy the dark skies. The pad is located at 5816 Road 506 just south of Plevna. For further information go to http://www.northfrontenac.com/dark-sky-preserve.html
Debbie Lingen
For more information about Verona, Ontario please contact:
Debbie Lingen
debbie@lingens.com
613-374-2091