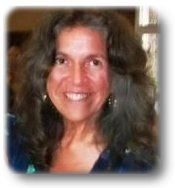 Verona News
by Debbie Lingen
debbie@lingens.com

Previous Verona News Column Issues
Published May 26, 2016
Grandmother's By The Lake's 8th annual Plant & Bake Sale will be held on June 4 from 10 a.m. to 1 p.m. Vegetables, herbs, flowers, annuals and perennials. Lot's of the Grannies home baked goods too! St. Paul's United Church on Hwy 38 in Harrowsmith. All proceeds to support Grandmothers and orphans in sub-Saharan Africa. Please no early birds . Conatct Marni Pedersen 613 374-9929
The LaSalle Causeway Swing Band is back by popular demand to perform on Saturday, June 4, 7:30 pm at Bellrock Hall. Their repertoire includes Big Band-style swing music, ballads, Latin, vocals and more. Admission: Free-will offering and/or Food Bank donation www.bellrockhall.ca
An Open Mic will be held at Portland Community Church on Thursday, June 9 from 7 to 9 pm. Entertainers will be Joe Saunders and Ron Mack. Free will offering.
Ride your bicycles to the South Frontenac Rides Cyclefest on Sunday, June 12 from 11 am to 3 pm. Bike rodeo. Helmet fitting,bike repairs, cycling skills course and a new map highlighting popular bike rides routes in South Frontenac will be available. This event will be held at Prince Charles Public School.
The Third Annual Frontenac Fury Run will be held June 12th at the Frontenac Arena 4299 Arena Boundary Road. After the run and throughout the day there will be a BBQ, face painting and fun events for the kids. KFL&A Healthy Community Kids Challenge are sponsoring these events. https://www.events.runningroom.com/site/?raceId=12863
Revell Ford Lincoln is celebrating their 80th anniversary on Friday, June 17 from 12 noon to 4 pm. "On the House" BBQ and finger foods. Live music! Door prizes. Everyone is welcome.
Wayne and Judy Reynolds just returned from an exciting week in Indianapolis where they attended their grandson's Jonah graduation from the International School of Indiana. They returned to Bellrock just in time for the 25th wedding anniversary celebration for their daughter Wendy Rose and her husband Rick.
Debbie Lingen
For more information about Verona, Ontario please contact:
Debbie Lingen
debbie@lingens.com
613-374-2091