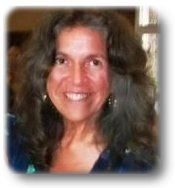 Verona News
by Debbie Lingen
debbie@lingens.com

Previous Verona News Column Issues
Published June 9, 2016
You can register on-line for swimming lessons and day camp programs that will be held at McMullen Beach. The McMullen Beach Camp is a new program this year and will be dedicated to the sports enthusiast. If your child loves sports of all sorts this is the camp for them! Kids will play traditional sports such as soccer and basketball and get the chance to try exciting new sports such as Ice Stock (also known as Bavarian Curling), Slacklining or summer Pickleball. To register on line go to the South Frontenac website at https://recreation.southfrontenac.net. If you have any questions contact the Camp Co- ordinator at 613-376-3027 ext. 2231 or Tim Laprade, Arena and Recreation Supervisor.
The South Frontenac Museum will be open Wednesdays, Saturdays and Sundays in June from 1 pm to 4 pm. The museum is located on Road 38 in Hartington. The building is newly restored and is now home to a diverse collection of historical artifacts and archives from the four former districts of the township. For information on education programs at the museum or to book a tour (from June to August 26), contact Nicole Hochguertel e-mail publiceducation@southfrontenac.net
Jennifer Wagar, daughter of Meta and long time Youth Pastor at Verona Free Methodist Church has recently been named Lead Pastor of Barrie Free Methodist Church. Jenn was ordained while still serving in Verona. All the best Jenn!
Ride your bicycles to the South Frontenac Rides Cyclefest on Sunday, June 12 from 11 am to 3 pm. Bike rodeo. Helmet fitting, bike repairs, cycling skills course and a new map highlighting popular bike rides routes in South Frontenac will be available. Free BBQ lunch. This event will be held at Prince Charles Public School.
The Third Annual Frontenac Fury Run will be held June 12 at the Frontenac Arena. After the run and throughout the day there will be a BBQ, face painting and fun events for the kids. KFL&A Healthy Community Kids Challenge are sponsoring these events. https://www.events.runningroom.com/site/?raceId=12863
The next Verona Car Show volunteer meeting will be Tuesday, June 14, 7 pm at the Verona Lions Club. New volunteers are welcome. The Verona Car Show is a non profit event with all proceeds going to the Verona Community Association. These proceeds fund year round free events such as the Christmas in the Village Day, Christmas Dinner, Family Skating day and Music in the Park.
Revell Ford Lincoln is celebrating their 80th anniversary on Friday, June 17 from 12 noon to 4 pm. "On the House" BBQ and finger foods. Live music! Door prizes. Everyone is welcome.
Debbie Lingen
For more information about Verona, Ontario please contact:
Debbie Lingen
debbie@lingens.com
613-374-2091