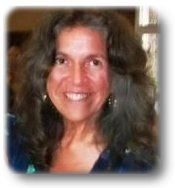 Verona News
by Debbie Lingen
debbie@lingens.com

Previous Verona News Column Issues
Published June 16, 2016
Change in time!! The next Verona Car Show volunteer meeting will be Tuesday, June 14, 7:30 pm at the Verona Lions Club. New volunteers are welcome. The Verona Car Show is a non profit event with all proceeds going to the Verona Community Association. These proceeds fund year round free events such as the Christmas in the Village Day, Christmas Dinner, Family Skating day and Music in the Park.
Revell Ford Lincoln is celebrating their 80th anniversary on Friday, June 17 from 12 noon to 4 pm. "On the House" BBQ and finger foods. Live music! Door prizes. Everyone is welcome.
Sharbot Lake & District Lions Club is having their Community Breakfast - ALL YOU CAN EAT!! Sat. June 18th. 8 am to 11:00 am $7 per person ages 13 yrs and up. $3 ages 6 - 12, under 6 Free at the Parham United Church C.E. Building 1035 Wagerville Road, Parham. In Support of "Relay for Life" North and Central Frontenac. Come enjoy a delicious hot breakfast and lots of good company!
Prince Charles Public School is holding their annual School Talent Show on Monday June 20. 12:30 performance and 6:30 performance with a BBQ starting at 5:45. Everyone is welcome
Prince Charles Public School will have a Dedication Ceremony on Friday, June 24 for the Memorial Tree in Memory of former students Kevin Grant, Jem Rose- Harvey and BJ James at 12:30 pm. Everyone is very welcome.
Verona Pentecostal Church will be hosting Family Celebration Weekend on June 24 to June 26. There will be market vendors, air castles, garage sale and even an animal zoo.
Debbie Lingen
For more information about Verona, Ontario please contact:
Debbie Lingen
debbie@lingens.com
613-374-2091