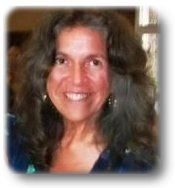 Verona News
by Debbie Lingen
debbie@lingens.com

Previous Verona News Column Issues
Published July 21, 2016
Enjoy the "Music in the Park" summer concert on Saturday, July 23 starting at 4 pm at McMullen Beach in Verona. Free admission. Two great entertainers. Jessica Wedden will entertain us from 4 to 4:45 pm followed by Tom Savage and the Foley Mountain Boys from 5 pm to 7 pm. Train rides for the kiddies on the Verona Express. BBQ with pulled pork, hot dogs and drinks. Bring your own lawn chair. In case of heavy rain or thunderstorms, the concert will be held at Verona Trinity United Church.
The 21st Annual Verona Car Show will be held on the Verona Lions Club grounds on Sunday, August 7, from 8 am to 3 pm. There will be 16 classes and some VERY GRAND prizes awarded. Everyone welcome! Spectators enter for FREE! Have lunch at the canteen, the pulled pork truck or enjoy a cool treat from Bry Guy! 50/50, Raffles and Kids Zone ($5 armband for unlimited "train" rides, face painting and balloon animals). Vote for the People's Choice and let your kids vote for the Kid's Choice Award! Car entrants registered before noon will be eligible to be judged and have a chance to win a trip for two to Las Vegas with tickets to see Barrett Jackson!
Easy, quiet bicycle trips start at BellRock Hall every Tuesday morning at 9:30 a.m. (they may start earlier on hotter days). Trip duration is about an hour, along quiet country roads. Conversation and an easy pace are important features of these trips. Just turn up at the BellRock Hall, if you want to come along. Sometimes weather changes their plans. If you have questions or want to confirm that the cycle trip is on for a particular day, call Virginia at (613) 374-2344 or Debbie (613) 374-1704. It is recommended that you confirm.
The South Frontenac Museum in Hartington is open to the public on Wednesdays, Saturdays and Sundays from 1 pm to 4 pm. Visit the museum and explore the amazing historical displays. Discover the past!
Student volunteers needed! There will be two summer events in Verona sponsored by the Verona Community Association (VCA) and the Verona Lions Club. Students wishing to work on the 40-hour volunteer community service towards graduation are welcome to apply. The events are the Verona Car Show August 6 to 8, and The Verona Lions Garlic Festival September 2 and 3. For additional information contact: Student Volunteer Manager Wayne Conway 613-374-3807 or e-mail: wayne.conway@bell.net
Wild parsnips, a rather pretty, but very noxious and invasive weed have been gaining foothold in and around Verona. The juices from this plant, when in contact with the skin, react with ultraviolet light from the sun, causing red welts and even severe burns and blisters. The plants can be from ground level to as much as 4 to 6 feet in height. To see pictures of this plant visit www.yourverona.com and click on the wild parsnip link.
Debbie Lingen
For more information about Verona, Ontario please contact:
Debbie Lingen
debbie@lingens.com
613-374-2091