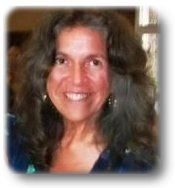 Verona News
by Debbie Lingen
debbie@lingens.com

Previous Verona News Column Issues
Published July 28, 2016
The 21st Annual Verona Car Show will be held on the Verona Lions Club grounds on Sunday, August 7, from 8 am to 3 pm. There will be 16 classes and some VERY GRAND prizes awarded. Everyone welcome! Spectators enter for FREE! Have lunch at the canteen, the pulled pork truck or enjoy a cool treat from Bry Guy! 50/50, Raffles and Kids Zone ($5 armband for unlimited "train" rides, face painting and balloon animals. Vote for the People's Choice and let your kids vote for the Kid's Choice Award! Car entrants registered before noon will be eligible to be judged and have a chance to win a trip for two to Las Vegas with tickets to see Barrett Jackson! If you have a car you want to enter contact John Nizman, 613 358 5353. The Verona Car Show is a non-profit event with all proceeds going to the Verona Community Association. These proceeds fund year round free events such as the Christmas in the Village Day, Christmas Dinner, Family Skating day and Music in the Park.
On Saturday and Sunday August 6 and 7, local artists will be displaying their art and crafts at the "Art in the Saw Mill" event from noon to 4 pm at 6037B Verona St. 10 local artists and artisans will feature their works. David Gilmore, watercolours and acrylics; Elaine Farragher, painter; Jill Harris, landscapes; Havery, painter; Judy Skeggs, quilts; Gina Ritchie, knitting and spinning, Bill Anderson, jewellery; Carolyn Bloye, copper jewellery and Sharon Matthew and Tracy Bamford, waters edge pottery. There will also be works displayed by The Mess, the Kingston open art studio.
The Sharbot Lake Lions Club is holding a Community Breakfast- ALL YOU CAN EAT!!! Sat. July 30 from 8 to 11 a.m. $7 per person ages 13 yrs and up, $3.00 ages 6-12, under 6 Free. Soldiers Memorial (Oso) Hall, Sharbot Lake.
Debbie Lingen
For more information about Verona, Ontario please contact:
Debbie Lingen
debbie@lingens.com
613-374-2091