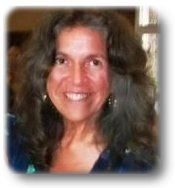 Verona News
by Debbie Lingen
debbie@lingens.com

Previous Verona News Column Issues
Published September 1, 2016
It's Garlic Festival time! Celebrate the stinky rose. Come early and enjoy Verona's final festival for 2016. There will be lots to see, eat and sample. It will be a fun day for the whole family. The festival will be open rain or shine, outdoors or indoors at the Verona Lions Centre, Verona Sand Road, Saturday September 3, 9 am to 2 p.m.
Make plans to attend a Victorian Tea at Trinity United Church on Saturday, September 17 from 12:30 pm to 3 pm "time to pick a party". Both ladies and gents are invited. Tickets are on sale for $15 at the following locations: Nicole's Gifts, Martha's Restaurant, and Upstairs in Harrowsmith (next door to Wilton Fabrics). For further info contact Noreen Peters (613 374-2391)
Are you a woman who loves to sing and is curious about joining a choir? The Frontenac Women's Chorus is welcoming new members for September. No audition is necessary and an ability to read music is helpful but not required if you can learn by ear and carry a tune with their enthusiastic and friendly group. Join them in singing an exciting variety of songs on Monday nights - there's a spot waiting for you! For additional information please contact Patty at pattyswell@yahoo.com.
The Flower Barrel competition is over and the winners will be announced at the Garlic Festival. Hats off to all the green thumbs that gave us such an awesome display of flowers on Main St. It was a tough summer of heat and little rain to grow anything but weeds but the contestants barrels looked awesome.
Debbie Lingen
For more information about Verona, Ontario please contact:
Debbie Lingen
debbie@lingens.com
613-374-2091