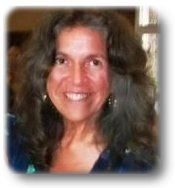 Verona News
by Debbie Lingen
debbie@lingens.com

Previous Verona News Column Issues
Published September 15, 2016
Main Street Verona was colourful with gorgeous blooms this summer. Many merchants and private homes took part in the Flower Barrel Contest. Congratulations to Trinity United Church who won first prize. Asselstine Hardware won second. Nicole's Gifts won third. Laurie Meir won fourth and Davy Well Drilling won fifth. The Verona Community Association thanks all the participants who worked hard keeping the flowers alive in this dry summer and for taking such pride in the appearance of our community.
Family Celebration Weekend will be held Friday September 16 to Sunday September 18 at the Verona Pentecostal Assembly. There will be a Gospel Fest on Friday evening starting at 7 pm with Verona favourites, Jessica Wedden, Crimson River, Frizzel's Family, Just the Two of Us and John Reid and the Eagle band. Saturday September 17 is Family Day. There will be a BBQ/corn roast, Jumping Castle, Petting Zoo, Vendor Market, Garage Sale, Air Brush Tattooing and Open Music Mic. Family Sunday will feature music by Ross Clow, Kids Church and a Family Movie Night.
Bill Kendall, a local photographer has just completed a photo essay for Ducks Unlimited Canada's Conservator magazine. His photos are centered around the marsh on the west side of Vanluven Lake. Bill has a Facebook page for pics he has taken in our area in a celebration of the beauty that surrounds us in Verona. www.facebook.com/lakelifenaturals/
Enjoy a proper Victorian tea! Ladies and gents come dressed in your finest vintage fashions. Be creative and have fun. Musical entertainment. This tea is for ladies and gents. Saturday, September 17 from 12:30 pm to 3 pm . Trinity United Church. Tickets are on sale for $15 at the following locations: Nicole's Gifts, Martha's Restaurant, and Upstairs in Harrowsmith (next door to Wilton Fabrics). For further info contact Noreen Peters (613 374-2391)
Rev.Oscar Simpson hosts a Country Church at Hartington Community Church on Friday, September 23 at 7 pm. Special Guests will be Old Habits & The Old Hims. Free will offering & refreshments following. For more information 613-374-2178
Bellrock Hall is pleased to present an evening of entertainment with the Kingston Ceili Band. The Ceili Band is a six-piece ensemble from Kingston, Ontario. They play a "rousing mix of Irish,Scottish and contemporary Celtic songs, plus a large repertoire of jigs,reels and other tunes. The band features Dennis Wilson on banjo and vocals, Maggie McIver on fiddle, Shane Dunne on guitar and vocals, Laura Anderson Brick on accordion, Eric Brousseau on percussion, and Anne Archer on flutes and whistles. Saturday Sept 24 at 7:30 pm. Free-will offering. www.bellrockhall.ca for more details
Trinity United Church is holding their Annual Pie Sale! Pre-order your fresh apple pies for pick-up on Friday, September 30. At $11 per pie, take them straight from the kitchen at Trinity United Church to your oven or freezer. To order, phone Marilyn at 374-2694, by September 26. Pies went fast last year, so be quick to order. Just in time for Thanksgiving!
Debbie Lingen
For more information about Verona, Ontario please contact:
Debbie Lingen
debbie@lingens.com
613-374-2091