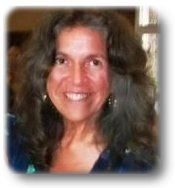 Verona News
by Debbie Lingen
debbie@lingens.com

Previous Verona News Column Issues
Published September 29, 2016
The Seniors and Law Enforcement Together (S.A.L.T) committee will be hosting a Fire Safety presentation luncheon for seniors in the South Frontenac area this Friday, September 30 from 11:30 am to 1:30 pm. Enjoy a hot lunch followed by a presentation on Fire Safety from the South Frontenac Fire Department. Topics to include smoke alarms, fire extinguishers and overall fire safety in your residence. Location: Harrowsmith Free Methodist Church, 3876 Harrowsmith Road. Harrowsmith. Please pre-register for the luncheon by calling the South Frontenac Community Services Corporation (SFCSC) office at 613-376-6477.
BELLROCK BOOGIE with TEXAS TUXEDO, on Sunday Oct 2 from noon to 4 pm. BellRock invites your family to an afternoon of country music and fun. Locally famous rockin' group "Texas Tuxedo" will be performing their best country tunes. Ted Lalonde , Sheila Bedard, Chuck Bedard and Wayne Sweet will be some of the guest singers. Canteen snacks available. Kids, wear your cowboy hats; grownups--wear your dancin' boots! Event will be happening rain or shine--outside if it's fine, inside if it ain't. This is a fund-raiser for improvements to BellRock park. Admission: Free will offering. See http://www.bellrockhall.ca for details.
The Women's Drop In-Group is held the first Tuesday of each month at the Verona Medical Centre from 1:30 to 3 pm. On October 4 they will look at mindfulness and how it can help improve relaxation and focus. Light refreshments are served. A free drop-in support group, no registration required. A confidential, nonjudgmental space to talk, connect and support each other to talk about issues women face. For more information, call Kim at 613-549-7850 or email. Information e-mail: kalbano@k3c.org Website: www.k3c.org
The Frontenac CFDC is hosting a free information session on the Growing Forward (GF) 2 program on Thursday, October 6. Colleen Acres, Ontario Soil and Crop Association will explain how Growing Forward 2 works, how to apply for funding and any other project specific opportunities attendees might have. The key point of the workshops is to assist Ontario farm businesses in identifying strengths and weaknesses in a variety of areas that influence the farm's profitability, productivity and sustainability. Yves Lavictoire, Business Development Consultant, Ontario Ministry of Agriculture and Rural Affairs will provide an overview of the Growing Forward 2 resources, tools and cost-share funding assistance that is available to eligible processors to grow their profits, expand markets and manage shared risks. To register http://bit.ly/2cowKzO This event is being held in the Community Room at the Sydenham Library, 4412 Wheatley St. For more information contact Frontenac CFDC at (613) 372-1414.
Diners club is back up and running this fall in Verona on the second Thursday of every month at the Lions Hall. (Upcoming date is October 13.) If you are 55+, come enjoy a hot catered meal, reconnect with old and new friends and hear some great entertainment, all for $11.00. There's never been a better time to try Diners club. For the month of October, pre- register with a first-time guest and get your lunch for half price. Bring two first-time guests and get your lunch for free! Call 613-376-6477 to reserve your spots.
Debbie Lingen
For more information about Verona, Ontario please contact:
Debbie Lingen
debbie@lingens.com
613-374-2091