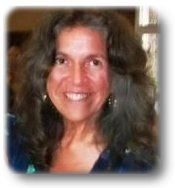 Verona News
by Debbie Lingen
debbie@lingens.com

Previous Verona News Column Issues
Published October 6, 2016
Gratitude can transform common days into thanksgivings, turn routine jobs into joy, and change ordinary opportunities into blessings. ~ William Arthur Ward
It's that special time of year again - cool crisp days and leaves turning brilliant colours. It is an occasion for families to get together. This is the time of year to reflect and think of all that we are thankful for. Have a wonderful, happy Thanksgiving!
Stock up at the Frontenac Farmers Market this Saturday, October 8 for your Thanksgiving fixings. The market will be closing for the season on October 29. Shop early and stock up the pantry now for the winter ahead. Verona is very lucky to have a farmer's market that brings us superb quality, locally produced, locally grown and locally homemade products every weekend. The market is located at Prince Charles Public School from 9 am to 2 pm.
Enjoy a leisurely skate at the Frontenac Community Arena every Wednesday from 10 am to 11 am and Sundays from 1 pm to 2:20 pm. The cost is $2 per person and a CSA approved helmet with screen is recommended. www.frontenacarena.ca
South Frontenac Community Services provides Foot Care. The service includes trimming toe nails, monitoring the condition of feet, bathing and massaging feet. A Nurse is the typical provider who will also provide counsel in the care for feet of seniors or physically disabled adults at three monthly clinics throughout our area. Diabetic referrals are accepted. The Fee is $15 per session at clinics. The next Verona clinic will be Tuesday October 11. Appointments start at 9 am. To make a reservation (required), call 613-376-6477 ext. 306
Sisters by Heart invite us to a Ladies Night Out to "Rest -Relax- Reflect" on Monday, October 17 at 7 p.m. at Verona Free Methodist Church. Guest speaker and violinist will be Melinda Collins. Admission is $5 in advance or at the door. For more information, please contact the church office at 613 374-1232.
Diners club is back up and running this fall in Verona on the second Thursday of every month at the Lions Hall. (Upcoming date is October 13.) If you are 55+, come enjoy a hot catered meal, reconnect with old and new friends and hear some great entertainment, all for $11.00. For the month of October, pre-register with a first- time guest and get your lunch for half price. Bring two first-time guests and get your lunch for free! Call 613-376-6477 to reserve your spots.
Debbie Lingen
For more information about Verona, Ontario please contact:
Debbie Lingen
debbie@lingens.com
613-374-2091