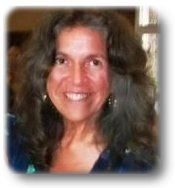 Verona News
by Debbie Lingen
debbie@lingens.com

Previous Verona News Column Issues
Published November 3, 2016
A big Verona welcome to the newest addition to our village. A new restaurant, Muddy Waters, will be opening today, Thursday November 3 in the former location of Martha's Restaurant. New owners Denise Redmond and Judy Peters will be serving up delicious meals seven days a week from 7 am to 8 pm.
Trinity United Church will be hosting a Christmas Craft and Bake Sale on Saturday, November 5 from 9 am to 2 pm. There will be 28 craft and gift tables offering hand crafted items, a bake table of delicious homemade baking, and a fundraising luncheon. For more information please call Marni at 613-374-9929.
Enjoy an evening of Bingo on Tuesday, November 8 in the school gymnasium at Prince Charles Public School. Doors open at 6:30 pm, games start at 7 pm. Cash prizes, canteen and raffle table.
South Frontenac Community Services provides Foot Care. The service includes trimming toe nails, monitoring the condition of feet, bathing and massaging feet. A Nurse is the typical provider who will also provide counsel in the care for feet of seniors or physically disabled adults at three monthly clinics throughout our area. Diabetic referrals are accepted. The Fee is $15 per session at clinics. The next Verona clinic will be Tuesday November 8. Appointments start at 9 am. To make a reservation (required), call 613-376-6477 ext. 306
Diners Club will be held Thursday November 10 at the Verona Lions Hall starting at 12 noon. If you are 55+, come enjoy a hot catered meal, reconnect with old and new friends and hear some great entertainment, all for $11.00. Call 613-376-6477 to reserve your spots.
There will be a Remembrance Day Service at the Cenotaph in Verona on Friday November 11 starting at 10:30 am.
Nicole's Gifts will hold their 7th Annual Christmas for Kids Fundraiser on Friday November 11 starting at 2 pm. There will be specials and snacks. A portion of the sales will be donated to the Verona Christmas for Kids Committee to help make Christmas a bit easier for some local families. As it is Remembrance Day, they will be closed until 2 pm. so that they can take part in a Remembrance Day Ceremony.
Debbie Lingen
For more information about Verona, Ontario please contact:
Debbie Lingen
debbie@lingens.com
613-374-2091