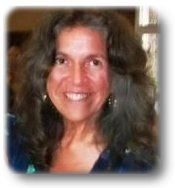 Verona News
by Debbie Lingen
debbie@lingens.com

Previous Verona News Column Issues
Published November 10, 2016
Come out for Games Night at the Verona Lions Club every Wednesday evening in November. The fun starts at 7 pm. There will be euchre and crib card games. Bring your own favourite game. $2 per person.
There will be a Remembrance Day Service at the Cenotaph in Verona on Friday November 11 There will be a ceremony, wreaths laying, and minute of silence. The ceremony starts at 10:30 am. A special open invitation is extended to all veterans and Verona residents to attend and help us remember.
Nicole's Gifts will hold their 7th Annual Christmas for Kids Fundraiser on Friday November 11 starting at 2 pm. There will be specials and snacks. A portion of the sales will be donated to the Verona Christmas for Kids Committee to help make Christmas a bit easier for some local families.
Harrowsmith Free Methodist church is holding a Crafters Fair on Saturday, November 12 from 9 am to 2 pm. Free admission. Door Prizes! Free Kids "Christmas Make and Take" craft corner, Chili plus Cafe and bake sale.
Rev. Oscar Simpson presents Country Church "Christmas Homecoming" at Hartington Community Church on Friday, November 18, 7 pm. Special guests will be Chris Murphy & John McClurg & Old Hims. Free will offering with refreshments following. For more information call 613-374-2178
Get into the Christmas spirit by visiting 101 Nativities at Cole Lake Free Methodist Church at Road 38 and White Lake Road. This sixth annual event takes place on Friday, November 18 from 6:30 pm to 8:30 pm and on November 19 and 20 from 1 pm to 3 pm. Parents and grandparents can enjoy time with their children where they can make a free nativity scene.
Gather up the family, grab the skates and enjoy an afternoon of free skating at the Frontenac Community Arena on Friday, November 25 from 1 pm to 3 pm. Treats for all the kids. Free admission. Non-perishable food items for the South Frontenac Community Services Food Bank greatly appreciated.
The Christmas in the Village event will be held on Saturday, November 26. Spend the day with the family from 1 pm to 6 pm. Food, rides, crafts and admission are all free. Courtesy of the Verona Community Association and the Verona Lions Club. Children can participate in creating holiday crafts and play holiday games while enjoying snacks and listening to holiday music. Visit with Santa Claus. Outside, we can ride the Verona Express Train, the Verona Racers and horse drawn wagon rides. The VCA will serve chili, soup and hot dogs. Verona Lions Centre. Verona Sand Road.
The Frontenac Women's Chorus will be presenting a selection of Christmas music to open our hearts to the magic of this season. Special guests Toute Ensemble Flute trio will welcome you in out of the cold. Saturday November 26, 7:30 pm, BellRock Community Hall,. Admission by freewill donation with a Food Bank item. See www.bellrockhall.ca for details and directions.
Enjoy a Sunday afernoon with Elvis and Johnny on Sunday, November 27, 2pm. BellRock Hall.
Debbie Lingen
For more information about Verona, Ontario please contact:
Debbie Lingen
debbie@lingens.com
613-374-2091