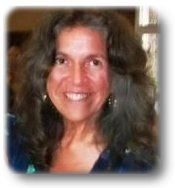 Verona News
by Debbie Lingen
debbie@lingens.com

Previous Verona News Column Issues
Published November 17, 2016
Heather Woodyard of "Ewe Can Knit" is collecting knitted and crocheted squares to be made into blankets. The squares should be 7 inches or 8 inches. Heather took 16 finished blankets down to the Child Life program at KGH a short while ago. They are hoping to take more down soon but they need more squares!
The Ontario Early Years Centre is holding a playgroup at Prince Charles Public School every Thursday afternoon from 1:30 to 3:30 pm. This program is for pre-schoolers and their families and caregivers. Everyone is welcome to bring their kids and join them for some early learning fun! For more information please call 613-279-2244 or email kids@nfcs.ca
Rev. Oscar Simpson presents Country Church "Christmas Homecoming" at Hartington Community Church on Friday, November 18, 7 pm. Special guests will be Chris Murphy & John McClurg & Old Hims. Free will offering with refreshments following. For more information call 613-374-2178
Get into the Christmas spirit by visiting 101 Nativities at Cole Lake Free Methodist Church at Road 38 and White Lake Road. This sixth annual event takes place on Friday, November 18 from 6:30 pm to 8:30 pm and on November 19 and 20 from 1 pm to 3 pm. Parents and grandparents can enjoy time with their children where they can make a free nativity scene.
Exciting news! Local writer, Jan Miller will hold a book signing and a book launch of her new second book. "Wilfred and Me, Journey in a Silent World. " Her book signing will be held at Chapters in Kingston on Thursday, November 24 from 1 to 4 pm. Her book launch will be held at Physio Therapy, 1469 Princess St, Kingston on Saturday, November 26 from 1 to 4 pm. Readings will be at 2 pm and 3 pm.
Gather up the family, grab the skates and enjoy an afternoon of free skating at the Frontenac Community Arena on Friday, November 25 from 1 pm to 3 pm. Treats for all the kids. Free admission. Non-perishable food items for the South Frontenac Community Services Food Bank greatly appreciated.
The Christmas in the Village event will be held on Saturday, November 26. Spend the day with the family from 1 pm to 6 pm. Food, rides, crafts and admission are all free. Courtesy of the Verona Community Association and the Verona Lions Club. Children can participate in creating holiday crafts and play holiday games while enjoying snacks and listening to holiday music. Visit with Santa Claus. Outside, we can ride the Verona Express Train, the Verona Racers and horse drawn wagon rides. The VCA will serve chili, soup and hot dogs. Verona Lions Centre. Verona Sand Road.
The Frontenac Women's Chorus led by Patty Smith and accompanied by Kate Van Allen invite you to ring in the season. Special guests Toute Ensemble and Val Hamilton will play at the Bellrock Community Centre, November 26th at 7:30 pm. Admission is by donation, please also bring an item for the food bank.
Enjoy a Sunday afternoon with Elvis and Johnny on Sunday, November 27, 2pm. BellRock Hall. Tickets $15 available at Food less Travelled, Asselstine Hardware, Verona Hardware and Nicole's Gifts, or at the door if there are any left.
Debbie Lingen
For more information about Verona, Ontario please contact:
Debbie Lingen
debbie@lingens.com
613-374-2091