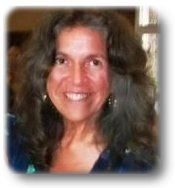 Verona News
by Debbie Lingen
debbie@lingens.com

Previous Verona News Column Issues
Published November 24, 2016
Gather up the family, grab the skates and enjoy an afternoon of free skating at the Frontenac Community Arena this Friday, November 25 from 1 pm to 3 pm. Treats for all the kids. Free admission. Non-perishable food items for the South Frontenac Community Services Food Bank greatly appreciated.
The Christmas in the Village event will be held this Saturday, November 26. Spend the day with the family from 1 pm to 6 pm. Food, rides, crafts and admission are all free. Courtesy of the Verona Community Association and the Verona Lions Club. Children can participate in creating holiday crafts and play holiday games while enjoying snacks and listening to holiday music. Visit with Santa Claus. Outside, we can ride the Verona Express Train, the Verona Racers and horse drawn wagon rides. The VCA will serve chili, soup and hot dogs. Verona Lions Centre. Verona Sand Road.
The Frontenac Women's Chorus led by Patty Smith and accompanied by Kate Van Allen invite you to ring in the season. Special guests Toute Ensemble and Val Hamilton will play at the Bellrock Community Centre, November 26th at 7:30 pm. Admission is by donation, please also bring an item for the food bank.
Enjoy a Sunday afternoon with Elvis and Johnny on Sunday, November 27, 2pm. BellRock Hall. Tickets $15 available at Food less Travelled, Asselstine Hardware, Verona Hardware and Nicole's Gifts, or at the door if there are any left.
The Trinity United Church Choir and special guests invite you to an Advent choral concert entitled, "Four Lessons and Carols" to be held at Trinity United Church on Friday, December 2 at 7:30 pm. Admission is free with refreshments to follow. Please join the choir to start your Christmas Season with song. For more information, call the church office at 613-374-2777.
The Harrowsmith Santa Claus Parade takes place on Saturday, December 3, leaving Centennial Park at 10 am. Members of the Harrowsmith-Verona Pastoral Charge will be collecting non-perishable food items and monetary donations along the parade route to assist with the Christmas hampers and for the South Frontenac Food bank. After the parade the Social and Athletic Club in Harrowsmith invites you to an Open House at the hall on Colebrook Road. Join them for some snacks and hot chocolate and a visit with the jolly ol elf himself ! Contact Marilyn Goodberry for more information, 613-372-0917 .
Sisters by Heart invite us to a Ladies Night Out to enjoy a "Country Christmas " . Western attire is encouraged. Monday, December 5 at 7 p.m. at Verona Free Methodist Church. Guest speaker and musician is Linda King. Admission is $5. For more information, please contact the church office at 613 374-1232
Debbie Lingen
For more information about Verona, Ontario please contact:
Debbie Lingen
debbie@lingens.com
613-374-2091