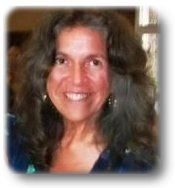 Verona News
by Debbie Lingen
debbie@lingens.com

Previous Verona News Column Issues
Published December 8, 2016
Nicole's Gifts will hold their 3rd Annual PCPS shopping night on Friday, December 9. A portion of the night's sales is donated to the Prince Charles Public School Council.
Santa arrives at 11 am at Nicole's Gifts on Saturday December 10! Join them to take a picture with Santa in a very relaxed environment. This is a free event, but donations of non perishable food items are always appreciated.
Come out and sing for your supper! BellRock Hall is hosting an afternoon of entertainment by the popular local gospel group, Crimson River, followed by a ham and scalloped potato supper. Sunday December 11. 2 pm. Amongst other selections, the group promises to sing some favourite Christmas songs, and you are invited to sing along with them. Featured also at this event for your entertainment is a live auction which will be managed by the ever- entertaining Brian Powley. Lots of Christmas items for you to bid on, and all proceeds go towards maintaining the hall. Cost $20 BellRock Hall (see www.bellrockhall.ca for map) Tickets available at Verona Hardware, Asselstine's Hardware, Nicole's Gifts, Food Less Travelled (Family Farms).
The annual Breakfast with Santa will be held on Saturday December 10 at Prince Charles Public School. They will open the doors at 9 am and serve a yummy breakfast. $5.00/plate for sausage, pancakes with syrup and a beverage. All proceeds go back to the school playground fund!
The Frontenac Farmers Market will hold their Holiday Market on Saturday December 10 from 9am to 2 pm at Prince Charles Public School. . Stock up for the cold winter months ahead.
Enjoy Turkey Bingo on Monday, December 12 at Prince Charles Public School. Thanks to support from our local businesses, the prizes will be turkeys! Doors open at 6:30 pm. Games begins at 7pm.
Join us Christmas Day for a fun packed, music filled day with a delicious Christmas feast served up. This is a free event and is open to Verona and area residents. The fun starts at 10:30 am and the turkey dinner with all the trimmings is served at noon. Verona Lions Club. For more details call Joyce Casement at 613-374-3406.
The Christmas for Kids collection jars have been distributed throughout the village in various stores and businesses. Any unwrapped new toys, books and clothing can also be dropped off at the Verona Hardware Store and Asselstine Hardware. Your generosity will help make this a special Christmas for a lot of Verona and area children and their families,
Fitness classes are being held at Trinity United Church on Tuesdays and Thursdays at 5:20 pm. Also there is a dance fitness class at 6:15 on Tuesday and a beginner yoga on Thursday at 6:15. For ages 14 and up, any fitness level. Contact Becky for info on cost or questions at 613-539-5449.
Debbie Lingen
For more information about Verona, Ontario please contact:
Debbie Lingen
debbie@lingens.com
613-374-2091