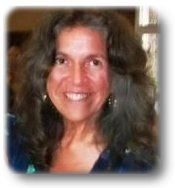 Verona News
by Debbie Lingen
debbie@lingens.com

Previous Verona News Column Issues
Published December 22, 2016
Volunteers are not paid -- not because they are worthless, but because they are priceless. - Unknown
As we welcome in the New Year, this is the time to recognize the people who help make Verona and area such a great community. The volunteers - the unsung heroes! Without you, we could not begin to accomplish all that we do each year. Whether you spared an hour, or many, to volunteer, it is all so very much appreciated. Thank you!!
I would also like to thank the Frontenac News, Jule Koch, Jeff Green, reporters and staff for their wonderful efforts in helping to promote Verona and all of Frontenac County. Our weekly columns help to inform and create pride in our communities. The Frontenac News excellent coverage of all our events is unparalleled. It is the only paper that I look forward to reading every week and devour it from front page to last. You keep the "cozy family feeling" in the newspaper.
Verona and area is full of the Christmas spirit year round. The community rallies around all its residents to bring forth events that help bolster our community spirit and well being. Festivals, concerts, plays, dinners, fundraising events - there is never a dull moment. Churches, Clubs, Associations and private citizens all take an active part in keeping Verona and area alive and flourishing. There is always something to look forward to. What lies in store for 2017? Stay tuned.
The Christmas for Kids collection jars have been distributed throughout the village in various stores and businesses. Any unwrapped new toys, books and clothing can also be dropped off at the Verona Hardware Store and Asselstine Hardware. Your generosity will help make this a special Christmas for a lot of Verona and area children and their families.
Join us Christmas Day for a fun packed, music filled day with a delicious Christmas feast served up. This is a free event and is open to Verona and area residents. There will be crafts for the children . The fun starts at 10:30 am and the turkey dinner with all the trimmings is served at noon. Come early and enjoy some good old Verona hospitality. For more details or if you need transportation to the event, call Joyce Casement at 613-374-3406. Verona Lions Hall.
Drop by Trinity United Church for "Winter Weekend Wake-Up Breakfasts" starting Saturday, January 14. The Verona Community Association and Trinity United Church are hosting this event. Enjoy your breakfast with friends and neighbours. There will be eggs, sausage, ham or bacon, toast and home fries, coffee, tea, juice and muffins. Payment by donation.
To all Frontenac News readers, a very Merry Christmas and a most Joyous New Year and some sage advise. "Approach the New Year with resolve to find the opportunities hidden in each new day. "~Michael Josephson, whatwillmatter.com
Debbie Lingen
For more information about Verona, Ontario please contact:
Debbie Lingen
debbie@lingens.com
613-374-2091