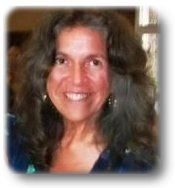 Verona News
by Debbie Lingen
debbie@lingens.com

Previous Verona News Column Issues
Published January 19, 2017
Have you seen Verona's new electronic sign courtesy of the Verona Community Association? The sign will help promote community events. Non-profit organizations within the Verona area will be able to promote their events free of charge. For more information log onto www.yourverona.com or e-mail v.c.a@bell.net
Prince Charles Public School invites Verona and area residents to take part in two special FREE events. Ariana Gillis is a young Canadian musician who will be performing this Friday, January 20 from 9:30 to 10:30 am at PCPS. The entire school will be there and they would love to have lots of community guests. Then we are invited to join in The Zumba sessions which will be held every Tuesday from 2:15 pm to 3 pm in the PCPS gym (January 24, 31 & Feb. 7, 14, 21). Everyone welcome. It is very active and lots of fun. Residents attending either event will need to buzz in and sign in with the secretary. For further info about these events call 613-374-2003.
There is a Digital Drop-In Centre at the Godfrey Social Club, 16 Westport Club every 2nd and 4th Monday of the month from 10 am to noon, (next date January 23.) Use or try-out Wi-Fi computers, printers, smart phones, digital cameras, iPads and other tablets. Digital Coaches are available to provide advice, brief training and to help solve minor problems. For more information on other locations and times, visit www.connectionsadultlearning.ca or call 613-279-2499.
Drop by Trinity United Church for "Winter Weekend Wake-Up Breakfasts" this Saturday, January 21. Enjoy your breakfast with friends and neighbours. There will be eggs, sausage, ham or bacon, toast and home fries, coffee, tea, juice and muffins. Payment by donation.
Come out for Games Night at the Verona Lions Club every Wednesday evening in January. The fun starts at 7 pm. There will be euchre and crib card games. Bring your own favourite game. $2 per person.
The Seniors and Law Enforcement Together (S.A.L.T) committee will be hosting an Elder Abuse presentation luncheon for seniors in the South Frontenac area. Enjoy a free hot lunch followed by a presentation on Elder Abuse. Topics to include signs of elder abuse, commonly reported abuse and your rights as a senior. Friday, January 27 from 11:30 am to 1:30 pm, Verona Lion's Centre. Please pre-register by calling the South Frontenac Community Services Corporation (SFCSC) office at 613-376-6477. Transportation can be arranged by contacting SFCSC if required.
Northern Frontenac Community Services Early Years Program has expanded their playgroup services in Verona. They now have a playgroup for children from birth to six years old at Prince Charles Public School on Thursday afternoons from 1 to 4 pm. Please join them on February 9 from 1:30 pm to 3:30 pm for their Grand Opening. They will have live music, a puppet show, stories and refreshments. For more information on playgroups please call 613-279-2244 or email kids@nfcs.ca
Debbie Lingen
For more information about Verona, Ontario please contact:
Debbie Lingen
debbie@lingens.com
613-374-2091