Verona Ontario Clubs & Organizations
(
Return to Services Menu
)
Verona Lions Club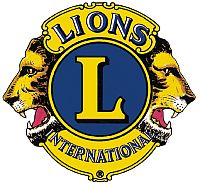 Established in 1949, the Verona Lions Club has been a major contributor to community life in Verona. Over the years it has built community facilities, helped hundreds of individuals in need and raised money for many worthy community projects.
The club owns and maintains the Verona Lions Mini Park children's playground, and the ball diamond facilities, both on Verona Sand Road. It also owns and operates the Verona Lion's Hall, this community's only public hall, which is available for weddings, anniversaries, funerals, meetings, training and other public functions. For hall rental information email Veronalionshallrental@gmail.com or call Craig Schneider at 613-374-2821.

---
Scouts Canada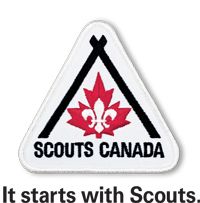 1st VERONA
Contact: Tim Weston 613-376-3407 or
sfg@xplornet.ca
BEAVER-SCOUTS: Designed to meet the needs and interests of children 5, 6 and 7 years old. The theme of the program is based upon beavers and the beaver colony. It focuses on sharing, co-operation and playing in small groups, in harmony with nature.
CUB-SCOUTS: The Wolf Cub program will interest children 8, 9 and 10 years old. The program includes a mixture of games, crafts, music, stories, acting, outdoor and multicultural activities, star work, and badge work.
SCOUTS: A program for youth 11, 12, 13 and 14 years of age. Scout activities place emphasis on citizenship development while living and playing outdoors with concern for nature and the environment. Hiking, camping, exploring, summer and winter sports, and community service comprise the principle activities of Scouts.
Kids in Scouts have fun adventures discovering new things and experiences they wouldn't encounter elsewhere. Along the way, they develop into capable, confident and well-rounded individuals, better prepared for success in the world.
Scouts is the start of something great.
It starts with Scouts.
Meetings
Beavers meet Mondays from 6:30-7:30 p.m. at Loughborough Public School in Sydenham
Cubs meet on Mondays from 7:00-8:30 p.m. at Loughborough Public School in Sydenham
Scouts meet at Prince Charles Public School in Verona on Tuesdays from 6:30-8:00

---
Verona Community Association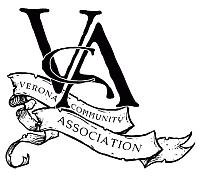 The Verona Community Association (VCA) is a registered corporation which promotes community involvement and the welfare of our area. The VCA sponsors projects and events that enhance our community through celebration, beautification and helping one another.
The VCA is an entirely volunteer organization. New volunteers are always welcome.
Verona Community Association Page

---
Oddfellows and Rebekahs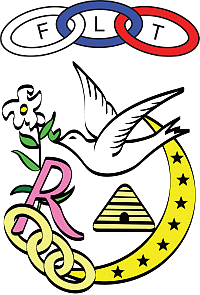 The Independent Order of Odd Fellows and Rebekahs is a worldwide inter-fraternal, non-profit charitable group of men and women who work together for the betterment of our community. Globally, they support an Education Foundation, The United Pilgrimage for Youth Tour, Eye Research and Eye Banks and the Arthritis Society.
The local lodge is in Harrowsmith and contributes to such events as Canada Day and Santa Claus parades, youth dances, Relay for Life Cancer walk and the Verona Festival. Approximately $7,000 to $10,000 annually goes to such organizations as the Heart & Stroke, MADD, Diabetes, Salvation Army, Central Frontenac Community Services and SHS student bursary, just to name a few. Most recently they have pledged $5,000 to the North Frontenac End Zone Project.
Meetings are held at the Golden Links hall, 4186 Colebrooke Rd, Harrowsmith.
Odd Fellows: 1st & 3rd Wed each month 8:00 PM Sept to June
Rebekahs: 2nd & 4th Thurs each month 7:30 PM Sept to June.
Both lodges are open to men and women over the age of 17. We host monthly dinners, run a number of bingos throughout the year. Our social events include dances and an annual curling bonspiel.
Information: Brenda or Reg Taylor at 613-372-2410 or e-mail: regandbrenda@hotmail.com

---
Bellrock Hall Community Association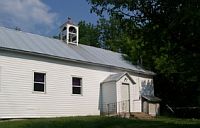 The Bellrock Hall Community Association started in 1950 as the local community centre in the village of Bellrock (5 minutes west of Verona) and surrounding area. Anyone may join, not just residents of Bellrock. The Hall (the old School House built in 1870) is the last community building in Bellrock. People can meet for a variety of community events at the hall, including potlucks, yoga, and euchre. Please see the website for more information. (the Bellrock website will soon be moving. In the meantime, please use the phone contacts below for more info).
For more information contact Lynn 613-374-1470 or Kevin 613-545-5165.

---